Losing your hair shouldn't mean losing your head
Here's the long and short of it: most men will experience hair loss, but most treatments are bogus. We only stock solutions scientifically proven to work.
We call them The Big Three.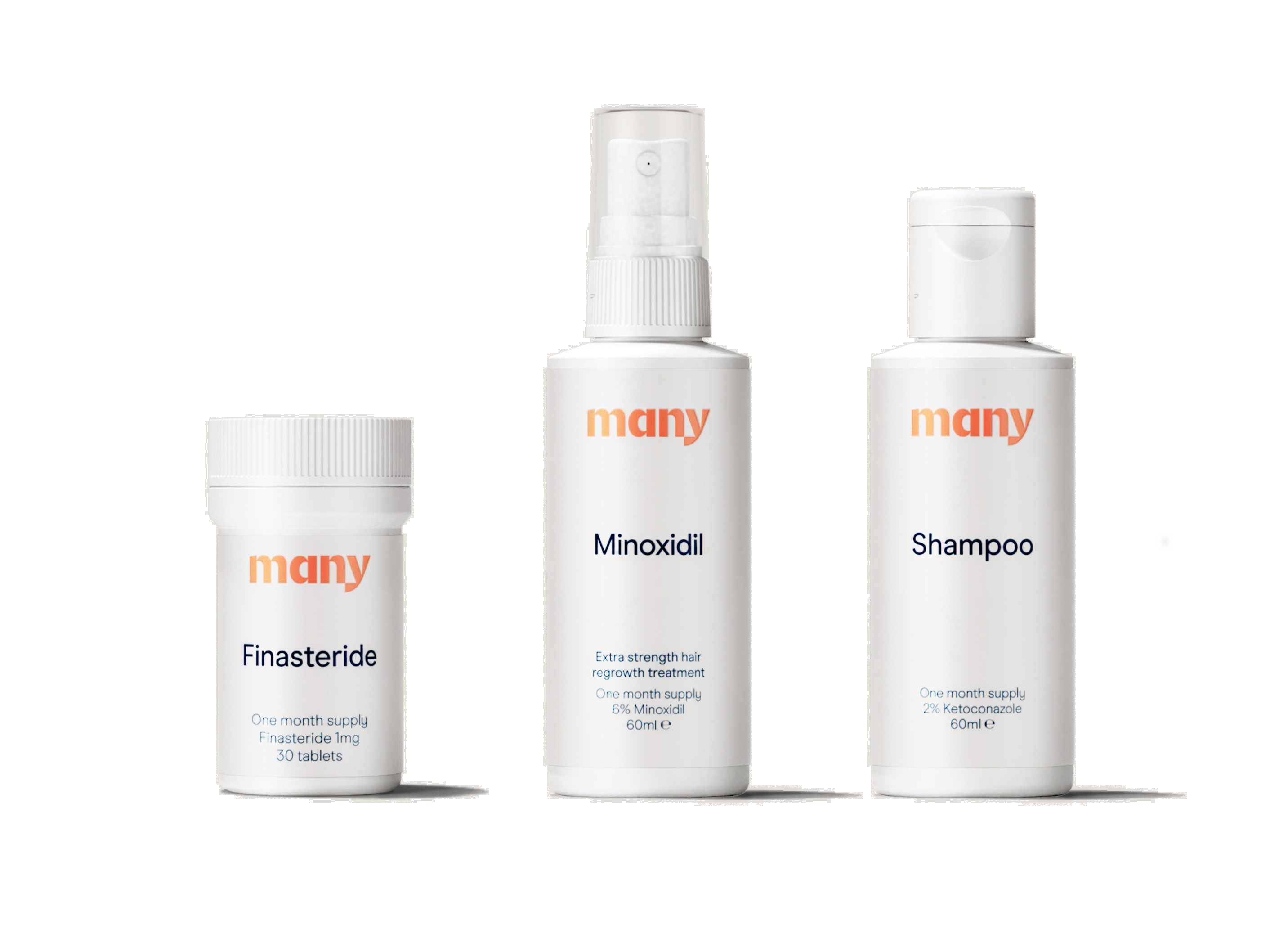 2-in-3 men will experience hair loss by age 35
American Hair Loss Association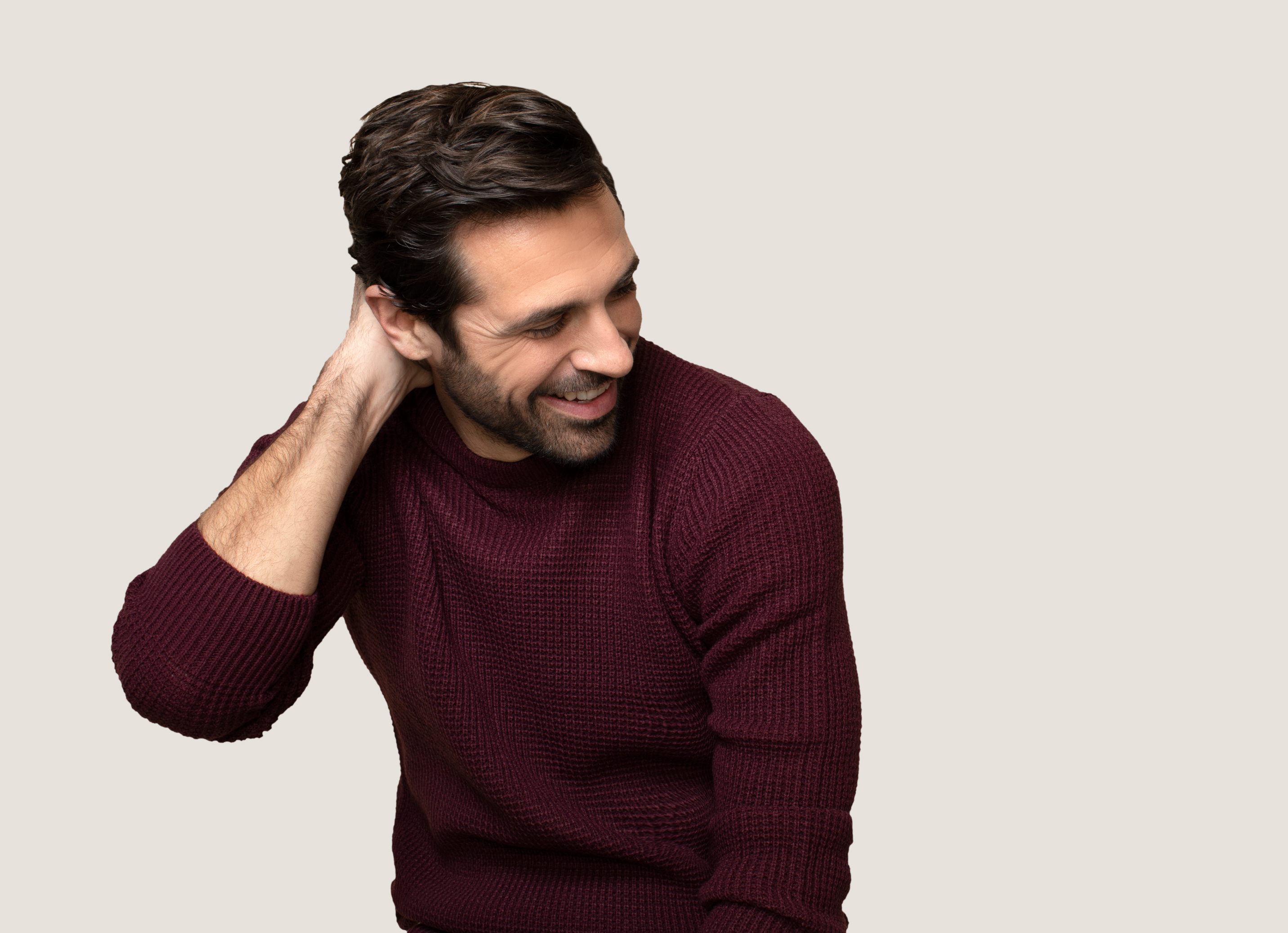 Why am I losing my hair?
Unless you have a medical condition like alopecia, male pattern baldness is usually down to genetics. But lifestyle factors play a part too. Stress, diet, sun exposure, and even air pollution can cause hair damage. It might feel like your 'do is doomed, but there are simple fixes.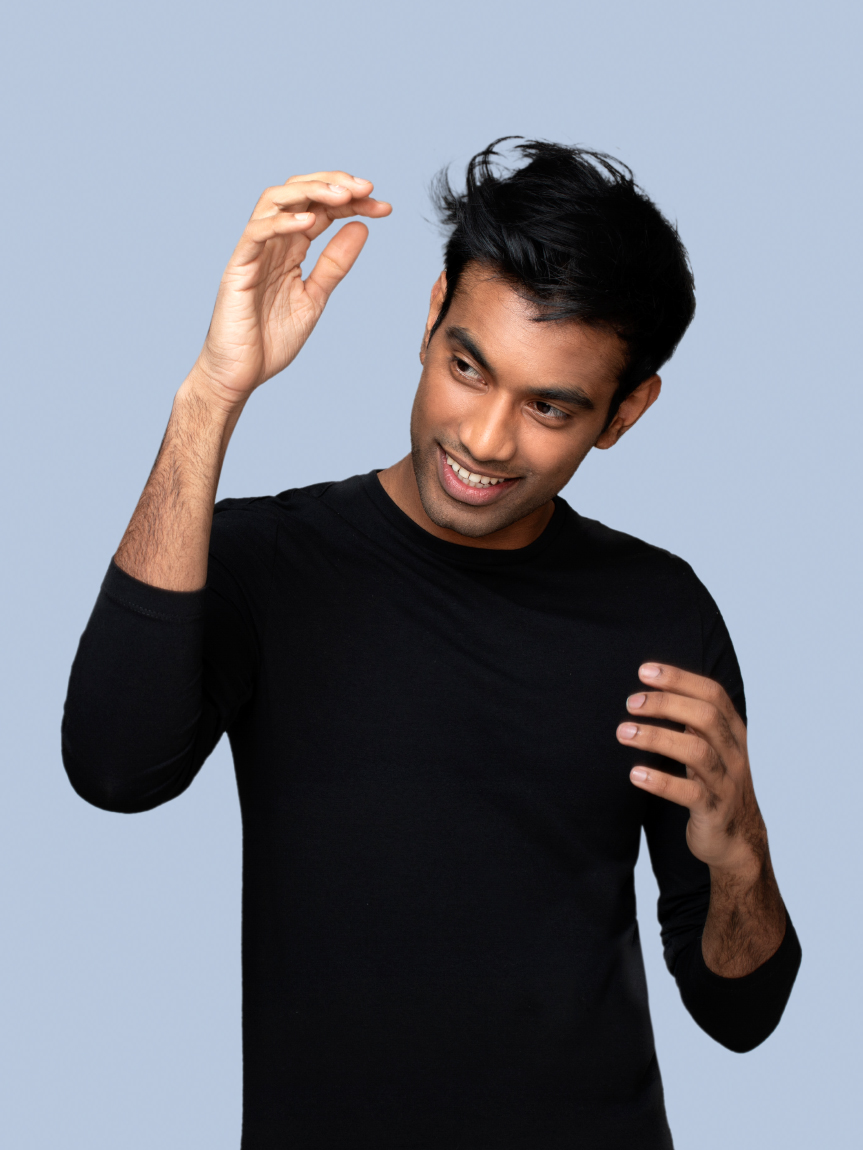 How do I stop my hair from falling out?
Something needs to be made clear from the outset: hair loss is part and parcel of being a man. But if you want to hold on to what you've got, avoid the dodgy dotcom dealers and stick to the only three solutions that are medically proven to work.
The median onset of hair loss is 23 years of age.
International Journal of Research in Dermatology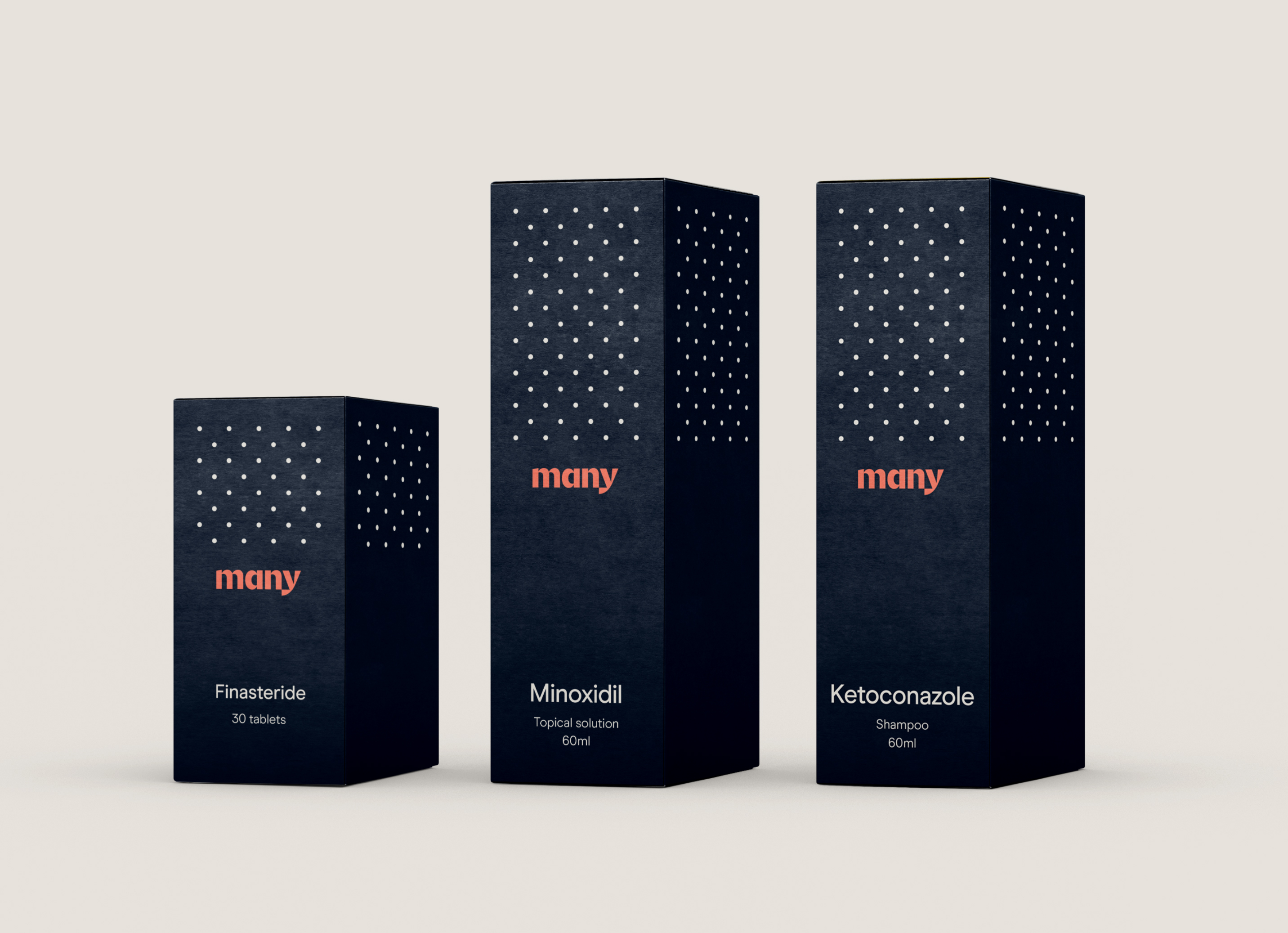 The Big Three
A topical spray. A daily tablet. A prescription shampoo.
Three scientifically proven hair loss treatments, best used in conjunction. Strategic use has shown to slow hair loss and encourage regrowth.
Get Started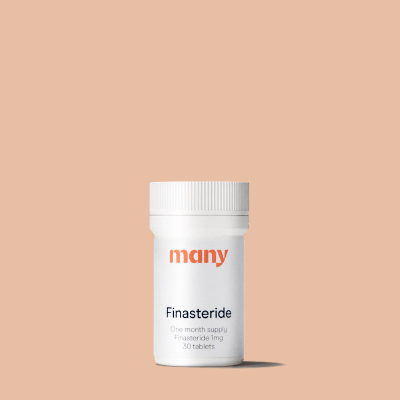 Finasteride
Whether due to genetics or outside factors, it's the increase in certain hormones that triggers hair loss. Finasteride works by reducing DHT – the follicle-killing androgen that's the root cause of your thinning hairline – and consequently slowing the rate at which hair falls out.
How to take: One tablet should be taken once a day
Get Started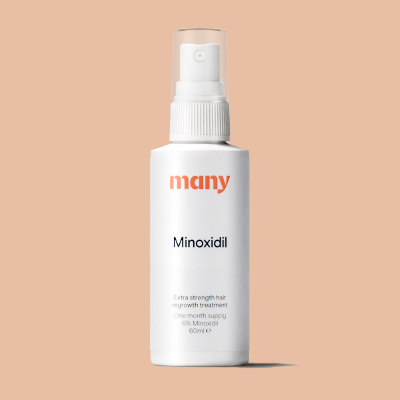 Minoxidil (generic Regaine)
Minoxidil is a topical treatment that works directly at the source of the problem – your roots. It's been found in study after study to increase the diameter of the hair shaft, stimulating and prolonging growth.
How to use: Apply to a dry scalp twice daily (morning and evening)
Get Started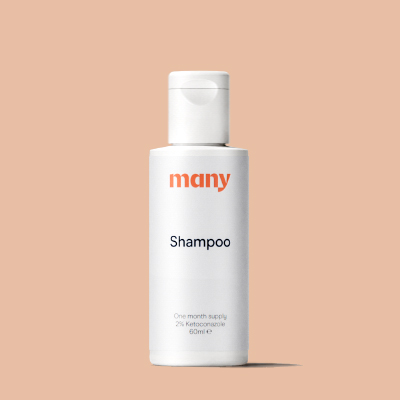 Ketoconazole (generic Nizoral)
It's not just hormones that conspire against your hairline. Follicular inflammation also play a part, damaging your hair right at the root. Ketoconazole works to counteract this, reducing the scalp ailments that lead to inflammation. Certainly not your average shampoo.
How to use: Twice a week, apply a pea sized amount to wet hair. Massage and rinse after 3-5mins.
Get Started